Entering the right front apartment (Heart of Allentown, Studio Apartment)
If you have any problem entering the apartment, call or text me at 716 868-9915.
As you approach 469 Franklin, you will go down the sidewalk that is on the right side of the building. You should see something that looks like below.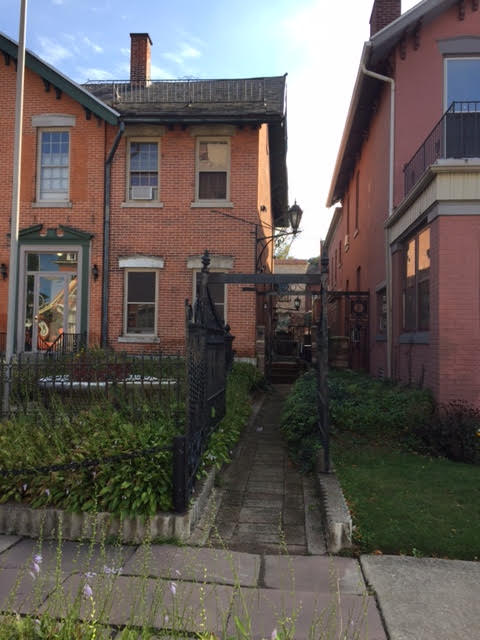 This first set of steps leads into your apartment.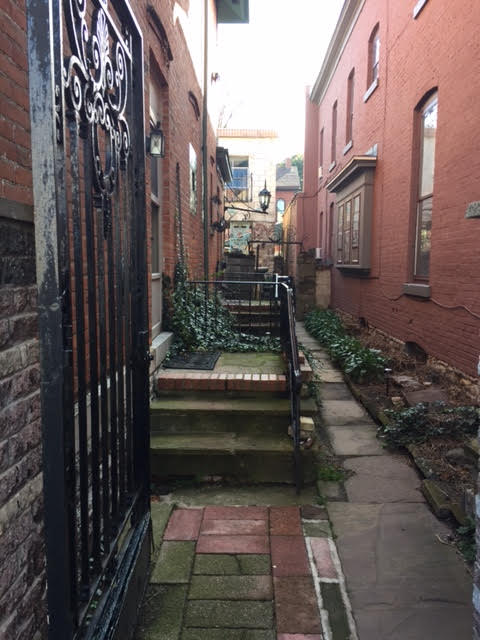 The lock box is hanging on the iron railing.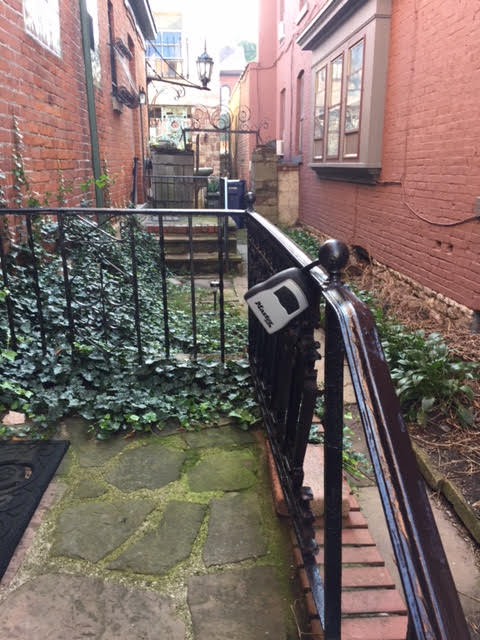 Set the combination to the 4 number combination we have sent to you.
Once the combination is set, pull down on the little black tab (circled in red below).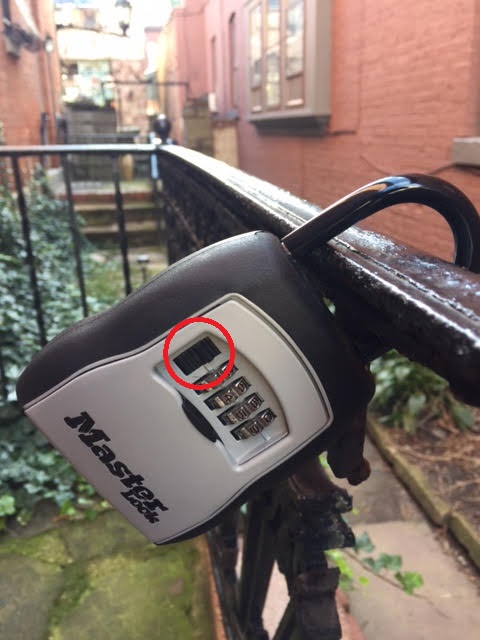 The box should pop open, and look like this.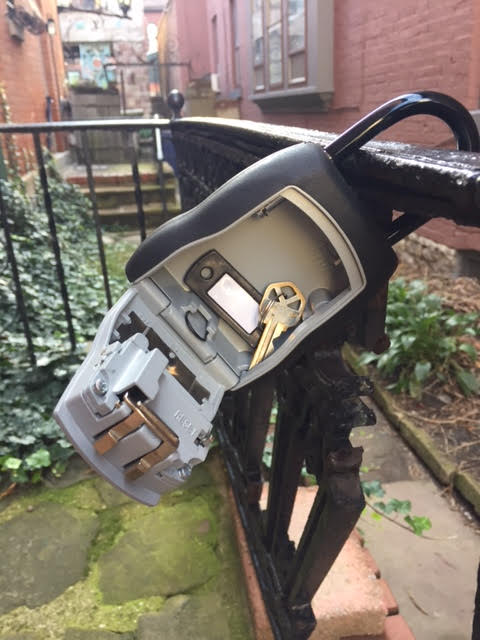 The key will open the top deadbolt, circled in red below.